Speakers
Chairmen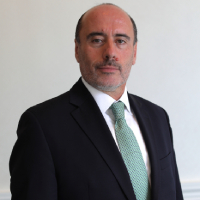 Neil Harrison, Global Chief Claims Officer, Aon
Neil Harrison manages a group of 1,800 claims professionals globally, with a focus on ensuring clients receive appropriate claims outcomes when losses arise.More...



Tim Johnson, Browne Jacobson
Tim leads Brown Jacobson's commercial services practice for insurance clients. He works with a number of leading insurers and intermediaries on policy drafting and distribution, compliance and commercial issues. More...


Speakers

Roi Amir, CEO, Sprout.ai
Roi started his software engineering career during his service in the Israeli military, and after several years began training software engineers himself. More...



Dr Avi Baruch, Co-Founder and Chief Operating Officer, Previsico
Dr Avi Baruch is the Co-Founder and Chief Operating Officer of Previsico, a global provider of real-time, property level flood forecasting and monitoring solutions. More...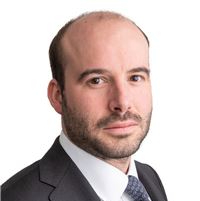 Nicholas Berry | Partner, Solicitor, Norton Rose Fulbright LLP
Nicholas Berry is a partner in Norton Rose Fulbright's corporate team in London. More...





Selim Cavanagh, Director of Insurance, Mind Foundry
Selim brings close to 25 years of experience delivering data, IT and research-based solutions to the insurance sector. More...




Michael Dunckley, Associate Director, Analytics, AM Best
Michael Dunckley is an associate director in AM Best's analytics division. Based in London, he is responsible for the analysis and financial ratings of a portfolio of insurance and reinsurance companies in Europe and the MENA region.More...



Jon Glover, Partner and Director of Technology, Keoghs
Jon is a Partner and Director of Technology Products at Keoghs, the Legal Solutions division for Davies UK and Ireland. More...



Paula Griffiths, Insurance Director, Marshmallow
Paula has over 22 years' experience in the industry. Her experience spans across commercial, motor and household with both broker and underwriting positions in the UK and Europe. More...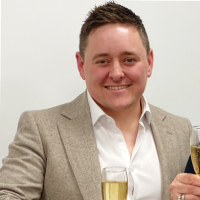 Craig John, Head of Innovation, Davies
As Head of Innovation for Davies, Craig works with insurers to tackle challenges in customer and employee experience, data and compliance, business processes, contact management, and digital innovation. More...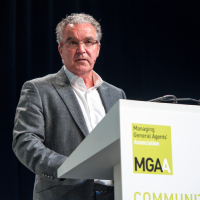 Michael Keating, CEO, Managing General Agents' Association
Mike Keating is CEO of the Managing General Agents Association, a position he has held since September 2020. Mike has crafted a successful and varied career in the insurance industry over the years. More...


Rebecca Marsden VP Risk and Insurance, Oxa
Rebecca joined Oxa from Apollo ibott, where she specialised in data-driven underwriting with a particular focus on emerging markets including new mobility and the sharing economy. More...
Johnny McCord, CEO and Founder, Loadsure
An insurtech innovator, Johnny's digital-first approach delivers greater efficiency and effectiveness to the transportation insurance distribution chain. More...



Arjun Ramdas, Chief Executive Officer, Charles Taylor InsureTech
Arjun Ramdas joined Charles Taylor InsureTech in September 2020. More...




Victoria Sutton, Head of Claims Operations – Corporate & Commercial, Howden UK&I
Victoria is Head of Claims Operations for Howden Corporate and Commercial UK driving change and development of the claims department. Victoria has been in the industry for over 15 years having begun as a Claims Handler and has worked in Insurer, MGA and Broker environments. More...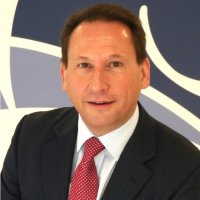 Tony Tarquini, Thought leader, Advisor, Co-author, The InsurTECH Book
Tony Tarquini has been a thought leader, advisor and mentor in insurance technology for over 30 years. More...



Richard West, Head of Innovation, Kennedys
Having qualified in England and Wales in 1993 Richard West is now Kennedys Global Head of Liability Defence, Global Head of Client Innovation and is a member of the firm's strategy board. More...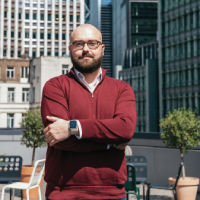 Oliver Williamson, Co-Founder, Aspect
Oli is Co-Founder and Chief Underwriting Officer of Aspect, a re/insurance startup focused on writing underserved property risk in Europe and Australia. More...